MS Outlook is one of the most widely used email application globally. However, there are some instances when Outlook users have to undergo some errors. There are many common errors. One such error is 0x8004010f. This error code is quite common among the Outlook version 2013 and 2010.

Outlook Error 0x8004010f

In general, the "Outlook data file cannot be accessed error code" 0x8004010f appears when a user tries to receive or send emails. It is a common MAPI error that appears while synchronizing an offline address book during send/receive. Also, it can occur while downloading the offline address book (OAB). This error is displayed with a message as:
Reasons behind the error code 0x8004010f in Outlook

The major reasons that contribute to this particular error are:

Corruption in OST file.
Change in Outlook folders' location
Outlook profile corruption
Older version OST file copying after upgradation
Resolving the error Outlook data file cannot be accessed (Error 0x8004010f)

I am here to explain the efficient way possible to troubleshoot this error in Outlook. For that, you need to perform the below process.

Locate your Outlook data file.
Create a new MS Outlook profile.
Set this newly created Outlook profile as default.
So, let's discuss how to fix this error code without wasting time anymore.

#1 Locate and install Outlook data file

Run the Outlook application. Navigate to the path File ⇒ Account settings ⇒ Account settings.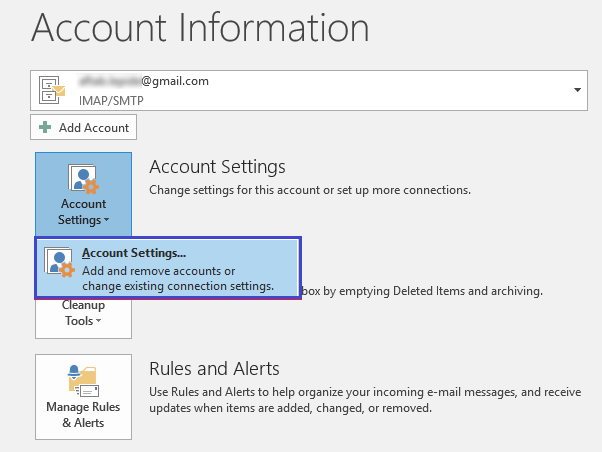 Under the window of Account settings, go to Data files option in the menu bar and note down the default location of the MS Outlook data file. There is a check mark before the default Outlook data file. Now, click on the Close button.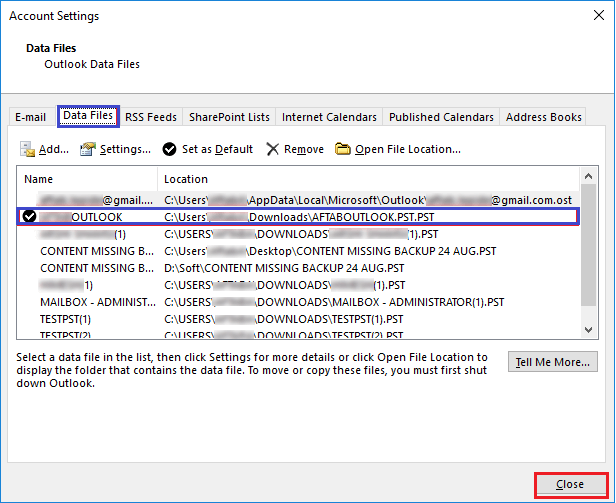 #2 Create a new MS Outlook profile

You can opt for two ways for creating a new profile in Outlook using IMAP/POP3 account. One is auto setup and other is manual.

Auto account setup

Open the Control panel and click on Mail option.

A Mail setup – Outlook window will be opened. Hit a click on Show profiles.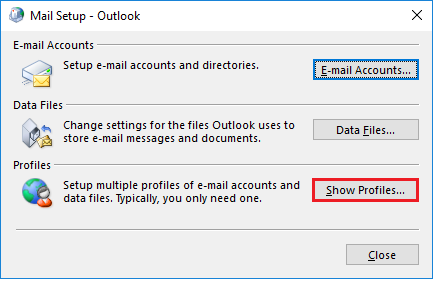 Now, click on Add button in the mailbox.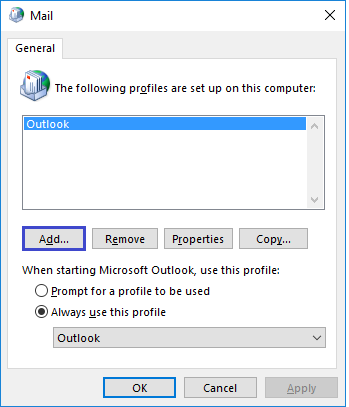 In New profile window prompt, give a new name to the profile and click on OK button.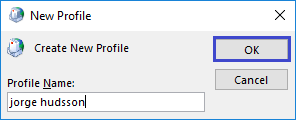 Enter the details of your account and proceed with Next button.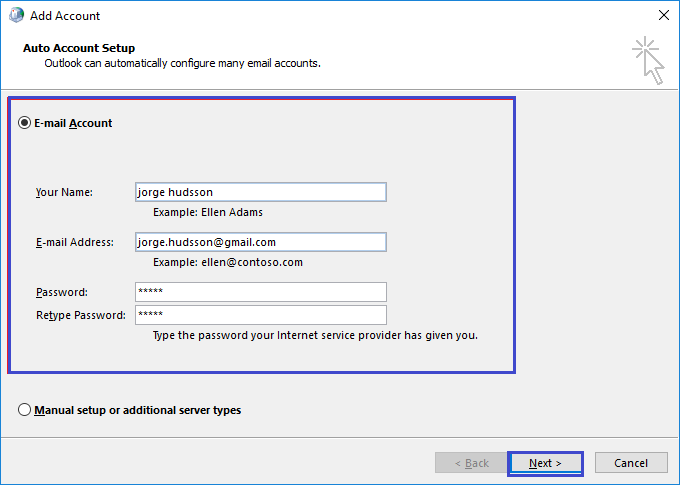 Manual setup

The steps will be similar to that of Auto setup up to Add account window. In the Add account window, click on the radio button of Manual setup or additional server types and then on Next.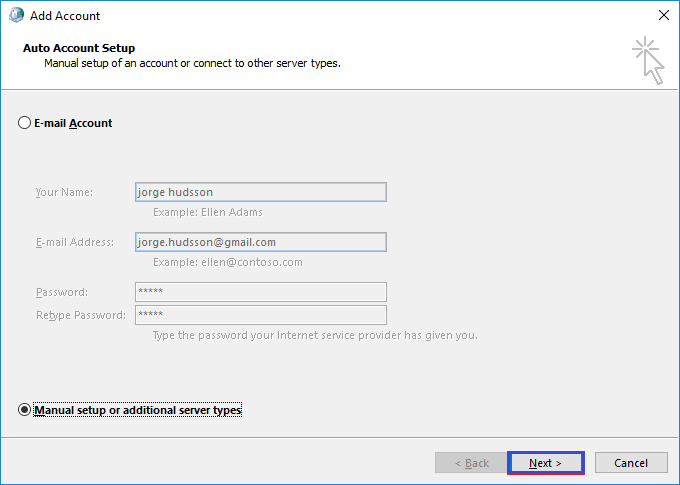 Now, under the choose service option, choose POP or IMAP and then click on the Next button.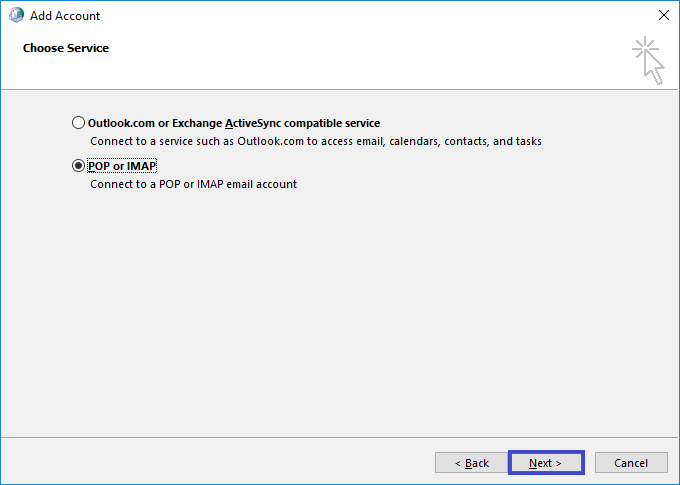 Input all the user details under the POP and IMAP account settings. Also, select Existing Outlook data file under the option of Deliver new messages to. Hit a click on Browse button and choose the previous account Outlook data file. Proceed with the Next button.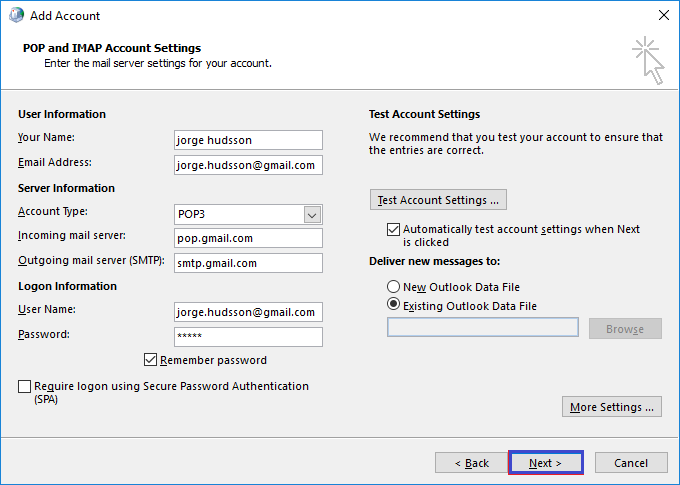 Click on Close and then on Finish under the Test Account settings.
#3 Set new Outlook profile as default

Go through these steps to set as default your newly created Outlook profile.

Go to Control panel and click on Mail button.
Under the Mail Setup – Outlook window, click on Show profiles.
Now, select the newly created Outlook profile in the Mail window prompt and go to Properties tab.
Click on the button Email Accounts in the Mail Setup tab.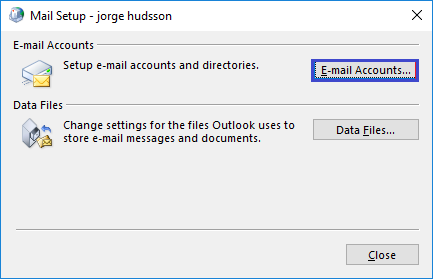 Under the Account Settings, move to Data file tab and click on set as default. Click on Close at last.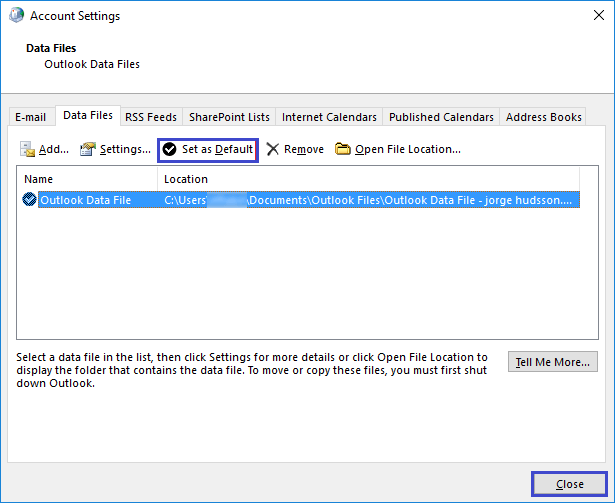 Troubleshoot the Outlook error 0x8004010f using Outlook PST repair Tool

Sometimes, you may face errors like 0x8004010f because of corruption in Outlook PST file. To fix this corruption, you can use an Inbox repair tool offered by Microsoft. But, this inbox repair tool or ScanPST.exe fixes only minor corruption. If your Outlook PST file is severely corrupted, you need an Outlook PST Repair tool to fix the corruption. This tool is capable of fixing all the issues in the PST file as it is inbuilt with an advanced algorithm. By repairing the PST file, Outlook error code 0x8004010f will also get fixed.
You may also read: Fix Outlook Error 0x80040116
Final Words

In the blog, all about the Outlook error 0x8004010f have been explained in an effective manner. Once you go through the entire post, you'll be able to resolve this error using manual as well as automated method.