The outlook is an excellent email application offered by Tech giant Microsoft. It is very efficient and reliable email client in delivering effective communication across the businesses and individuals. However, it also returns errors like other email clients. One such error which occurs in a frequent manner is Error 0x80040116- "xxx.pst cannot be accessed".

What is Error 0x80040116?

Basically, this error appears to indicate the issue when the users try to access the Outlook PST file. As PST file consists of all the crucial emails, contacts, attachments, etc., it is necessary for the users to fix this error for accessing all the mailbox contents of PST. Also, due to issues in PST, problems arise in Outlook profile.

This Outlook error code 0x80040116 can be appeared displaying the below error messages:
After this basic overview of the error, we'll discuss the major reasons that contribute to the occurrence of the error.

Causes of Outlook Error 0x80040116

There are many reasons behind the appearance of this particular error code. However, some of the probable causes are as:

Abrupt shutdown of Outlook.
Corruption in header file.
Oversized Outlook mailbox.
PST file of large size.
Corrupted PST file in Outlook.
Antivirus or Firewall blocking.
Ways to fix error 0x80040116 in Outlook

Well, there are both manual and alternative methods to resolve this Outlook.pst cannot be accessed error. Let's have a look at manual approach first.

#1 By creating a new Outlook profile and PST file

Navigate through the below steps to perform this manual process.

Open the Control Panel and click on the Mail from the various options given.
In the Mail setup prompt, click on "Show Profiles".
Now, a new wizard will be opened. Click on Properties and then on Data Files.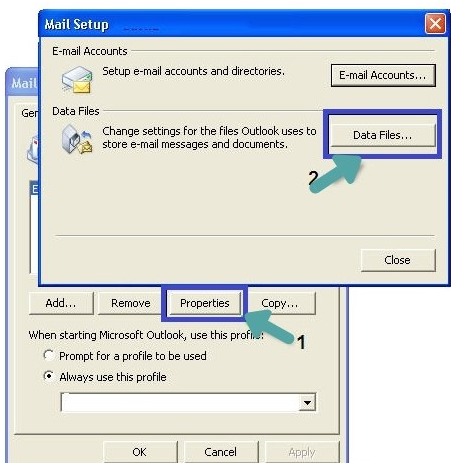 Under the window of Account Settings, select the option set as default.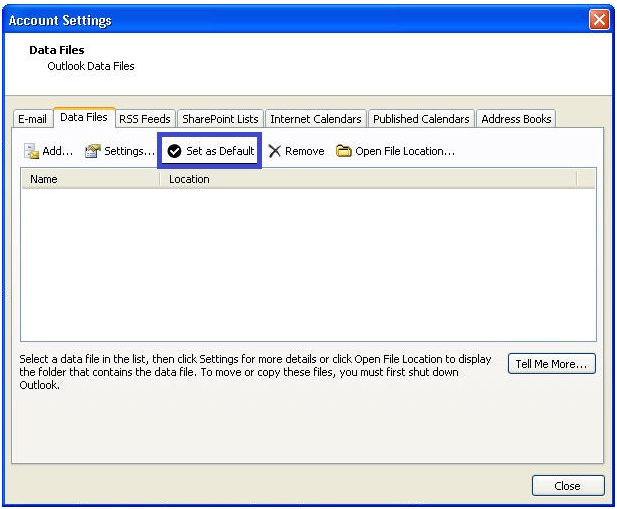 Doing the above steps, you'll get your data file in Outlook. Now, go to Email tab and further move on to New option.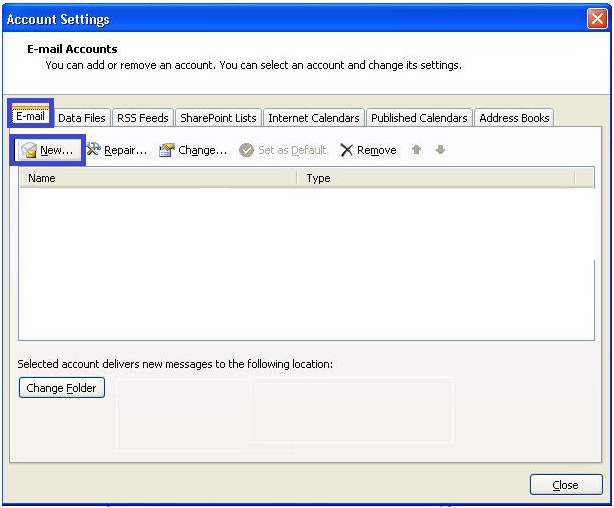 Now, under the window of Add new account, click on the "Add new account" radio button and fill in the required details.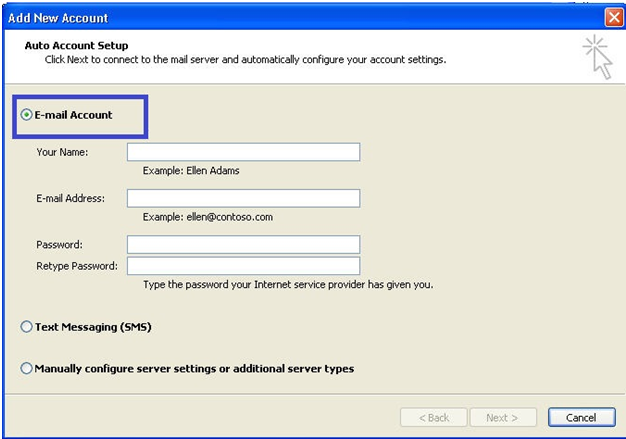 Performing above steps, your new Outlook profile will be created. After this, entitle the radio button Always use this profile.
#2 Repair PST file with Inbox repair Tool

Sometimes, the Outlook error 0x80040116 appears due to corruption in PST file. Microsoft has offered a free utility for this i.e. Inbox repair tool or ScanPST.exe. Users can consider it to repair the Outlook PST file. It doesn't need to be downloaded. Users can locate it on their system. Its location is different for different Outlook versions. But, there is a limitation. It only fixes the minor corruption in PST file and is not able to resolve severe corruption issues.

#3 Alternative method

When the manual method fails, you can go for Scanpst use. But, if that also fails, you can opt for an alternate method of using a third party PST Repair software. As already discussed, the inbox repair tool fixes only small corruptions. You cannot For severe corruption, you need to employ a professional Outlook PST Repair Tool. This tool is effective to remove the error code 0x80040116 from your Outlook account. It fixes all the corruptions and other issues that make the error to appear.
You may also read: Outlook 0x80040900 Error- Causes and Solutions
Verdict

In the article, I've shared all about the Outlook error code 0x80040116, reasons behind its occurrence, and the possible solution to troubleshoot it. You can go for manual approach and if that doesn't work, go for alternate solution.